Malibu Beach Inn
34.03829

,

-118.67443
626US$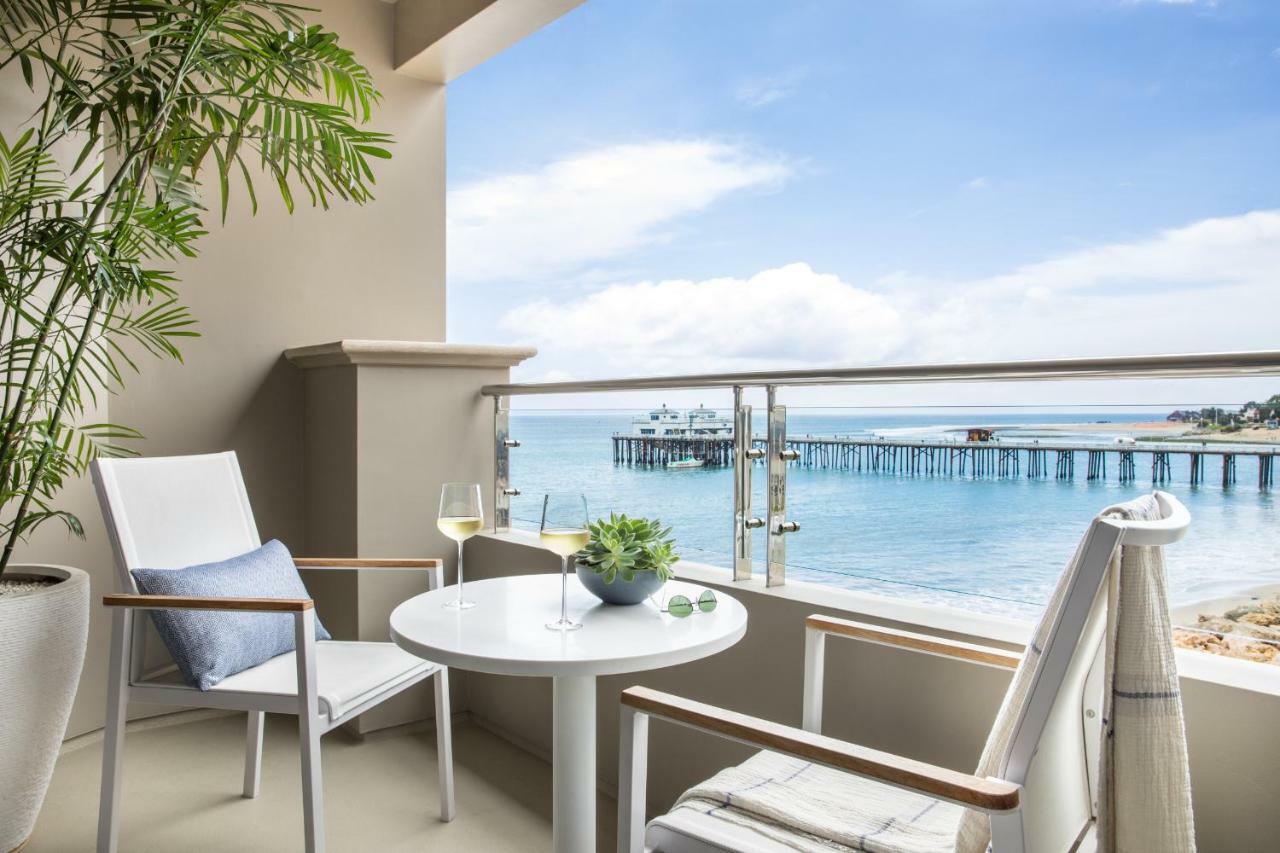 Address
22878 Pacific Coast Highway
,
Malibu
,
California
,
United States
,
90265
, California
Overview
Located 22 miles from Los Angeles International airport, this 4-star Malibu Beach Inn offers storage for belongings and a gift store for guests' convenience. The boutique inn overlooks the Pacific Ocean and is located in immediate proximity to Malibu Pier Beach.
Location
The hotel is fringed by bars and restaurants and 600 feet of Malibu Colony. You'll be 10 minutes' walk to the coastal beach. Guests can find a famous beach within a stroll of this Malibu accommodation.
Metro bus station is located 5 minutes away from Malibu Beach Inn on foot.
Rooms
Each allergy free room has a balcony and a sitting area, and is fitted with high-velocity internet and satellite television. They are appointed with a writing desk, and also feature a minibar. Featuring a bidet, a separate toilet and a shower, the bathrooms also come with hairdryers and bathrobes. Some units offer beautiful views over the sea.
Eat & Drink
Experience local dishes at the a la carte Carbon restaurant onsite.
A continental breakfast is served and charges are applicable. 
Leisure & Business
The accommodation offers windsurfing, hiking and horse riding while cars rental is also available. Business travelers will have access to meeting rooms and a 24-hour business center provided on site.
Internet
Wireless internet is available in the entire hotel for free.
Guest Parking
Private parking is possible on site at USD 36 per day.
Year renovated:   2007.  Number of rooms:   46.
Facilities
Most popular facilities
Babysitting
Babysitting/Child services
Private beach
Beach access
Private beach
Beach umbrellas
General
Wi-Fi
Parking
24-hour services
Babysitting
Air conditioning
Facilities for kids
Private beach
Sports & Fitness
Fitness center
Wind surfing
Hiking
Horseback riding
Yoga class
Sports trainer
Services
Room service
Housekeeping
Car rental
Laundry
Dry cleaning
Grocery shopping service
Welcome drink
Dining
Continental breakfast
Restaurant
Bar/ Lounge area
Special diet menus
Business
Business center
Meeting/ Banquet facilities
Fax/Photocopying
Children
Babysitting/Child services
Children's menu
Spa & Leisure
Beach access
Beach umbrellas
Spa center
Massage
Room features
Air conditioning
Heating
Mini-bar
Soundproofed rooms
Sitting area
Terrace
Tea and coffee facilities
Ironing facilities
Media
Flat-screen TV
AM/FM alarm clock
Good to know
Check-in
from 16:00-23:59
FREE
Check-out
until 12 pm
FREE
Pets
Pets are not allowed.
Rooms and availability

Bed options:

Max:

2 persons

Bed options:

Max:

3 persons
Shower

Non-smoking

Fireplace

Balcony

Bed options:

Max:

3 persons
Shower

Non-smoking

Fireplace

Balcony
Location
22878 Pacific Coast Highway
,
Malibu
,
California
,
United States
,
90265
, California
City landmarks
Nearby
Restaurants
Museum
Adamson House and Malibu Lagoon Museum
3500 ft
Mall
Malibu Country Mart
4000 ft
Museum
Malibu Lagoon Museum Adm Ofc
2400 ft
Store
Pacific Coast Greens
2900 ft
Beach
Malibu Lagoon State Beach
1.0 mi
Market
Malibu Farmers Market
4800 ft
Park
Malibu Bluffs Park
1.6 mi
University
Pepperdine University
2.0 mi
24255 Pacific Coast Hwy
Frederick R Weisman Museum of Art
2.0 mi
Museum
Frederick R. Weisman Museum
2.0 mi
23050 Pacific Coast Hwy
Malibu Surfrider Beach
1400 ft
Restaurant
V's restaurant + bar
2000 ft
Restaurant
Malibu Farm Pier Cafe
1600 ft
Getting around
Airports
Los Angeles International

(LAX)
20.0 mi
Hollywood Burbank

(BUR)
35.1 mi
You can book a shuttle, once your reservation is complete.
Reviews
Jennifer

It deserves its 4 stars. Rooms in Malibu Beach were very clean. We really loved our coffee with goodies at Marmalade Cafe. The bed is amazing, really! Great service was provided here too.

Unfortunately, the street was noisy.

Helen

Amazing views and service, there was free WiFi. It was close enough to Surfrider Beach. Hotel's restaurant served great meals. Moreover, it had parking on-site.

Louis

Staff were friendly, and the room was incredible. Not far from malibu pier.

missing

Excellent location, high quality premises and very good restaurant. Rooms were excellent, with balconies that provide breathtaking views of the beaches and The Pacific. They even provided us with a Norwegian newspaper on the door in the morning. That was rather impressive for California hotel!

It is rather expensive!

missing

The stay was fantastic , we had stayed at the four seasons in Hawaii on Maui and the big island and the device was as good as there. The bed was a little uncomfortable that was the only complaint. Great stay

missing

The valet was particularly friendly and was happy to store our bike while we went hiking prior to checking in. The check-in staff was also friendly, the restaurant was delicious, and our room was gorgeous!

Nothing!

missing

Malibu Beach Inn is one of the best hotels I stayed recently. They go extra mile to fulfill guests expectations and standards - for example, every morning printed Russian newspaper was delivered at my door. Stuff is very friendly and helpful.

The only downside is quite pricey valet - $27 per day, and this is the only option if you have your own car.

missing

This is a fantastic hotel on the South side of Malibu right on the ocean. Every room has ocean views, a fireplace, sitting area and incredible amenities. The small bar and restaurant on the first floor overlook the ocean and are extremely quaint and charming. Room service was extremely fast and available 24/7. Quality of everything was first class. AND MOST OF ALL, what an incredible value. You are paying a 3.5 star price for 5 star value. I would recommend MBI to anyone!!!

The only negative at all is that the hotel is on Highway 1 which is a very busy road. However, the ocean waves cancel out almost all the road noise!

missing

The hotel is wonderfully romantic, with a live fireplace in every room, and an outdoor terrace for dining under the stars while waves crash onto Malibu Beach 10 feet away. The staff are friendly and helpful. All in all it was a happy experience.

I thought the wine list in the dining room was over-priced. Otherwise, no complaints.

missing

What a great hotel. Staff were consistently very helpful and very friendly, lots of nice touches eg free fruit, morning coffee. Amazing sea views from the room and from the restaurant.

missing

The view of the room, and how the bed faced the balcony was fantastic. The fireplace was also a nice touch.

I did not like how the lobby bar closed so early. We wanted to grab a cocktail after 11pm and there was no one able to serve us.

missing

Coming from Northern Michigan to visit our son we wanted a few nights at the beach. The web site for Malibu Beach Inn is beautiful and enticed us to book a room for two nights. The staff was very friendly, especially helpful were Enrico at the desk and the valet. I needed a hairdryer one morning and they delivered one in a short period of time. We loved watching 5 dolphins out our balcony window. The inn is lovely and staff was helpful. Thank you

missing

Extremely efficient and yet relaxed staff. Clean rooms and attention to detail. Amazing location.

The food selections could be a bit more varied and have more vegetarian not heavy options.

missing

The location/beach is outstanding, as is the staff. The price I got through Booked.net seemed fair for the room we received (if we wouldve paid rack rates, I would have been quite let down). The common areas are nicely designed.

It would have been nice to have heaters on the patio for enjoying evening cocktails. The valet service is extremely overpriced, especially given the abundance of free street parking.

missing

Beautiful location in a handy spot close to the beach, shops, restaurants etc. Room was lovely. Enjoyed the fire place and the nice little touches and decor. Great complimentary iced tea, fruit bread and cookies.
FAQ
Which landmarks should we visit during our stay in the 4-star Malibu Beach Inn?
Top-rated landmarks in Malibu include the private Pepperdine University as well as Cure Medical Spa, placed within 2 miles and 0.3 miles from the 4-star Malibu Beach Inn respectively. Carbon Beach (0.8 miles) is also worth a visit.
Which landmarks are closest to the Malibu Beach?
The closest landmarks to the Malibu Beach include Ranch (0.4 miles), Malibu Surf Shack (0.5 miles) and Malibu Pier Beach, accessible with a 5-minute walk.
What is the nearest airport to Malibu Beach Inn?
Los Angeles International airport lies within 22 miles of Malibu Beach Inn and is reachable with a 36-minute drive.
Does the 4-star Malibu Beach Inn have parking on site?
Yes, guests of the 4-star Malibu Beach Inn can leave their car in parking lot onsite.
What are the dining options in the hotel?
Guests are welcome to enjoy dishes of local cuisine served in a la carte restaurant Carbon located at the hotel.
Are there any dining facilities close to the Malibu inn?
You will be able to enjoy a meal in the nearby establishments, such as V's restaurant + bar and Jack in the Box, located just about 6 minutes' walk away from the Malibu inn.
What is the timeframe for check-in and check-out in the 4-star Malibu Beach Inn?
Guests of the 4-star Malibu Beach Inn can check in from 4 PM to 11.59 PM and check out from 12 PM.
How much does a room at the 4-star Malibu Beach cost?
The prices at the 4-star Malibu Beach start from $695.
What payment methods are accepted in the 4-star Malibu Beach Inn?
Payment methods in the 4-star Malibu Beach Inn include:
American Express
Visa
Mastercard
Which facilities are included in the rooms of the inn?
Every suite at the inn includes high-velocity internet and a flat-screen TV with satellite channels and private bathrooms along with hairdryers and bathrobes.
Is there free internet in the 4-star Malibu Beach Inn?
Yes, the 4-star Malibu Beach Inn provides Wi Fi throughout the property free.
Can we annul our booking in the 4-star Malibu Beach Inn?
The 4-star Malibu Beach Inn offers free cancellation.